---
QTAKE Software
Check out the Qtake HD Forum for updates, news, and troubleshooting from other Qtake users.
What is QTAKE HD
QTAKE HD is an advanced software application designed and developed for video assist professionals. It is used to log, capture, playback, edit and process video output of any camera.
QTAKE HD is the preferred tool of the most wanted video operators around the globe. It is updated on a monthly basis using valuable input from real production environment to bring you the best in HD Digital Video Assist.
This powerful, but easy to learn system, integrates every aspect of modern video assist into the single solution. Extensive logging capabilities, rapid shot selection with tree-based visual browser, simple and intuitive non-linear editor, media import and export, realtime overlay with blending, keying and wipe… and much more. HDx2 version provides advanced stereoscopy features: live 3D processing, 3D playback and 3D editing.
Take your video assist services to a new level.
How it works?
QTAKE HD runs on Mac OS X using latest software and hardware technology available from Apple, Inc. It uses QuickTime-based movie files so you can share your media across QuickTime compatible applications, such as Final Cut Pro.
QTAKE HD uses video hardware from AJA, Blackmagic Design, and Deltacast to capture Standard or High Definition video, audio and timecode information. Each clip is captured to a high speed media storage and can be retrieved instantly for playback, editing or compositing. Using extensive meta-data, QTAKE HD improves project workflow far beyond regular video assist.
Modules
USD
Base + Dongle
Capture & Playback, Clip Database, Realtime 3D LUT, CC, DVE, Grid, Mask, OSD
$4,900
Edit
Single Track NLE
$2,900
Composite
Realtime 2 layers composite, Blue/Greenscreen Keyer, Wipe, Blend
$2,900
Output
Fullscreen processed DVI output in live or disk mode
$1,100
Export
Export Final Cut Pro XML, EDL
$1,100
Link
Connect 2 or more systems for synchronized capture & playback
$1,100
X2
Dual camera capture & playback, Stereoscopy
$3,300
X4
Four camera capture, playback and live editing (requires X2 module)
$5,500
AVID
Auto-export to DNxHR in background
$1,100
CGI
Realtime 3D rendering with MoCo support
$4,900
4K
Capture and playback in 4K (single channel)
$2,200
Muxer
Dual 3D muxed capture & playback (4x HD-SDI)
$4,400
Stream
Stream content of QTAKE Views to 16 iOS devices
$2,500
Scopes
Waveform, Vectorscope, Histogram
$1,100
Grade
Color-grading eects, LUT generator, external LUT-box support
$2,900
BUNDLES
Bundles
USD
QTAKE HDx1 – SAVE 25%
Base + Dongle, Edit, Composite, Output, Export, Link
$10,500
QTAKE HDx2 – SAVE 27%
Base + Dongle, Edit, Composite, Output, Export, Link, X2
$12,500
QTAKE HDx4 – SAVE 25%
Base + Dongle, Edit, Composite, Output, Export, Link, X2, X4
$16,900
QTAKE LITE*
The most affordable dual camera QTAKE*QTAKE LITE can only be upgraded to QTAKE HDx2 or QTAKE HDx4 by paying the price dierence. QTAKE LITE features : Dual channel SD/HD recording, Camera triggered auto-record, Camera metadata capture, Synced Playback of two clips, Reverse playback, Loop playback, Frame By Frame playback, Variable speed playback, Multiple IN/OUT markers, Chapter markers with titles, Tree-based visual clip browser, Table-based clip list browser, Clip Metadata, Camera Metadata, Shot Metadata, Clip Notes, Camera Media Filename, Import Quicktime video files, Import AVI video files, Import WAV audio files, Import JPG, PNG, TGA, TIFF image files, Export PDF Report, Screenshots, DVE, On Screen Display, Still Mix, Demux & Quad, SDI video card playback, SDI video card live processed output, Master/Slave Remote Control, BMD Videohub Direct Control, BMD Videohub Presets.
$4,500
CHOOSE YOUR LICENSE PLAN
| | | |
| --- | --- | --- |
| PERMANENT LICENSE INCLUDING DONGLE | RENT-TO-OWN | RENTAL |
| One-time payment of full price.Client obtains a permanent license and a dongle.Combination of permanent license and dongle allows you to use QTAKE on any machine (license combined with dongleis computer-ID independent). | Pay 10 % of the price during 11 consecutive months (paying 110 % of the product price). After this period you will obtain permanent license incl. dongle. Missing any of the 11 consecutive payments will switch all your past rent-to-own payments to a rental. During the 11 months, you will receive monthly licenses valid from the 1st day of the particular calendar month. These monthly licenses are computer-ID dependent. Not available for QTAKE Lite | Pay 10 % of the price during selected number of months. You will receive monthly licenses, which are computerID-dependent. No dongle shipping. |
| 100% At Once | 10% Per Month | 10% Per Month |
ADDITIONAL APPLICATIONS
QTAKE SERVER                                                                                                             $300 USD PER MONTH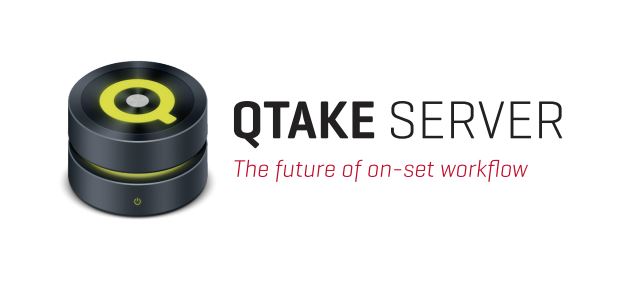 Metadata collaboration system specialized for on-set use with iPad or iPhone. Tight integration with QTAKE Video Assist software allows instant review of each take by any department to supply valuable data for your production workflow.
OTHER SERVICES
Service
USD
QTAKE Training

Get familiar with QTAKE during the 4-hours workshop with our trained sta. Individual or group training. Price excludes travel expenses and accommodation.

$1000 USD Per Day
Replacement Dongle

If your dongle stopped working and it is not destroyed or heavily damaged (level of damage must allow verification of the dongle's origin), send us your dongle and we will ship you a new one for a fee.

$240